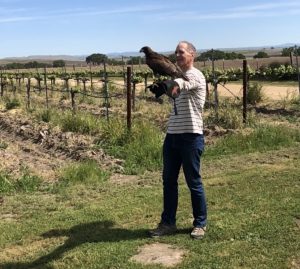 Wish you could go to our kids camp but you are not a kid? Join us for a one hour class on falconry. You will meet a variety  of raptors and then take turns flying one of our trained raptors.
Price: $200
DATES:
More dates to be announced!
Spend an hour with a falconer, meeting a falcon, an owl, and then don a glove for a stroll through a vineyard as our Harris hawk flies along with you. He will fly to your gloved hand and back into the vineyard. then we wine taste the fruits of the vineyard you just walked through. Larry the winemaker from Via Vega Winery will introduce you to the best wines in central California.
Price: $880 (for 4 people)
(Must be 21 or older)
Falconry Camp For Kids (THIS SUMMER 2021)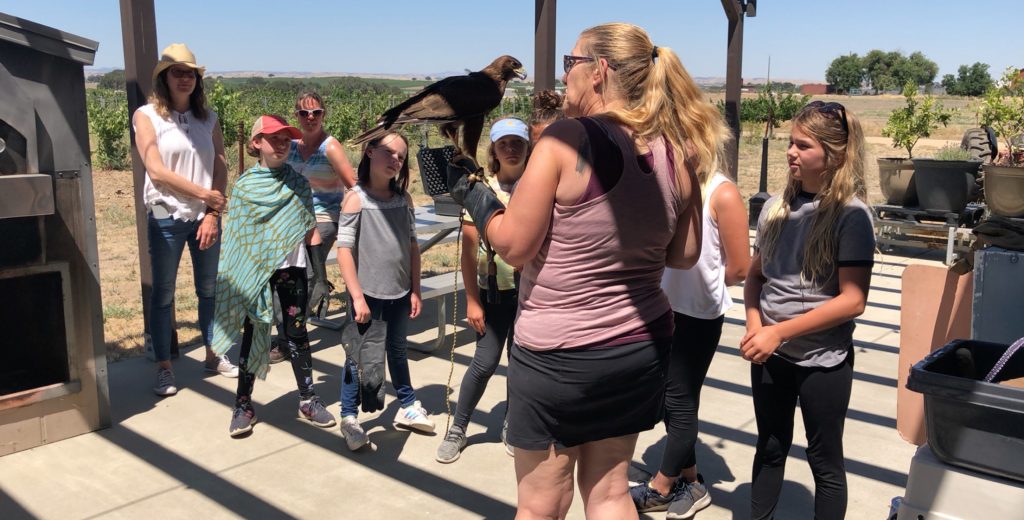 Is your teen wild about Raptors? This is a 2 half day experience that introduces your teen to raptors, their care and training. After learning about the raptors, we learn to make falconry gear then we spend time with one of our trained hawks learning how to handle him, then take turns flying him. This two day event is limited to the summer and only 6 kids per class.
Price: $275
Ages 10 – 17 years old
9:00am – 12:00pm (8:30am arrival)
Sorry parents, no observers. Kids only!
*Minimum Class Requirement is 5, if minimum is not met, we will refund, or it can be used for a future date.*
DATES:
More dates to be announced!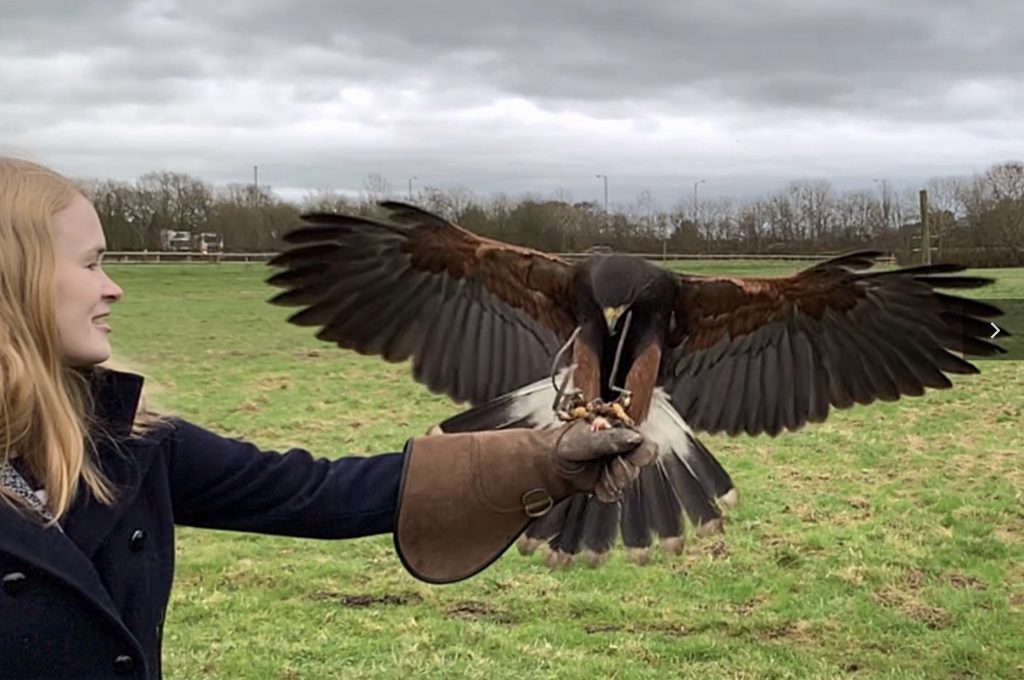 So you want to be a falconer! Give yourself a leg up on your apprenticeship. We go over the requirements of becoming a falconer. Although this course doesn't count as time during your apprenticeship, it will give you an advantage of having covered the basics of becoming a falconer and starting your falconer journey.
This two day course covers:
Raptor Identification and biology
Hunter and falconry tests and how to study for them
Laws and regulations
The ethics of falconry
How to find a sponsor
Enclosure types and construction from mews to weathering yards
Trap making and how to trap successfully
Basic handling to Free flying your bird
Medical husbandry
Weight management and nutrition
Equipment from jesses and anklets to lures to perches. We will be making anklets and jesses.
Clubs and events
Lastly we will be handling three types of birds and free flying a hawk.
Price: $600
Minimum age is 12
Minimum class size 8
Maximum class size 10
The Falconry Apprentice Course space is limited and therefore reservations are on a first come, first served basis.
9:00am – 7:00pm both days
We will provide lunch and snacks.
We will send you a list of local hotels once you have registered.
This course requires a deposit one month in advanced and must be paid in full one week before the class begins.